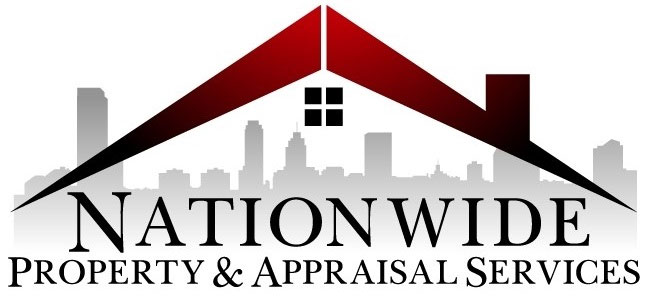 Gibbsboro, NJ and Los Angeles, CA - Nationwide Property & Appraisal Services LLC ("Nationwide"), a leading national appraisal management and real estate valuation services company recently completed the acquisition of Elliott & Company Appraisers ("Elliott"). Through this partnership, Nationwide will be joined by a talented team of industry professionals based out of the Southeastern U.S., further supporting its commitment to growth, unparalleled national customer service, and investment in the next generation of valuation services and technology. This marks the third acquisition since Corridor Capital's investment in Nationwide, during which time the company has more than doubled its revenue, expanded its suite of valuation products, and added significant resources to support its valued customers in the retail and wholesale mortgage lending, mortgage servicing and title insurance industries.
We are thrilled to have a new partner in Elliott and we look forward to collaborating with their highly knowledgeable team in our quest to build the leading independent appraisal management and property services company in the U.S. Elliott shares our commitment to and culture of best in class service, quality, compliance and innovation. Collectively we will be even more prepared to support our customers' growth objectives and evolving valuation needs. By combining our significant experience serving stakeholders across the mortgage and property services ecosystem with modern, flexible technology solutions and one of the industry's broadest networks of high-quality property service providers, we are able to offer our clients an increasingly comprehensive suite of valuation and appraisal management services.
Founded in 1980, and based in Greensboro, NC, Elliott has been a thought leader in providing valuation services for complex commercial properties and title insurance claims for nearly four decades. In addition, the company has built a rapidly growing and service focused business managing the appraisal process for credit unions, banks and other residential mortgage lenders throughout North Carolina and the broader Southeastern U.S. Elliott's unmatched experience with and development of customized software applications and processes to facilitate the delivery of complex commercial and title claim related appraisals and surveys will provide Nationwide's expansive network of appraisal, property and mortgage services and lender partners with a valuable set of new products and further entrenches Nationwide's position as a leader in the Southeastern U.S.
I am proud of the great relationships we've built with all our stakeholders at Elliott, offered Elliott founder, Charlie Elliott. Following a period of significant growth and an assessment of the rapidly changing appraisal management and valuation services landscape, it was apparent that we could best serve our team members, customers and vendor partners through a merger that paired our deep domain knowledge and built to suit technology with the expansive financial, technological and human resources, truly national customer and appraiser networks, and robust infrastructure of a leading national platform like Nationwide. I am confident that this partnership will yield amazing results. Mr. Elliott will remain with Nationwide as a consultant, while Elliott's Vice President and General Manager, Carlyle Holt will continue in his executive leadership role, managing the Elliott business unit and supporting Nationwide in the delivery of new valuation products and services.
We are extremely pleased to have Elliott join the Nationwide family. As was the case with Nationwide's recent acquisitions of Guideline and OrderPro, Elliott brings to Nationwide a deep understanding of and leadership in its market niche and offers all its stakeholders exceptional quality, customer service and a commitment to investing in the future of valuation services, stated Cameron Reilly, Corridor Capital Managing Director. We look forward to working with Elliott's management team and supporting Nationwide in its next phase of growth.
About Nationwide Property & Appraisal Services
Nationwide, headquartered in Gibbsboro, NJ, is a national appraisal management and valuation services company, licensed in all applicable states with existing AMC legislation and active in supporting the valuation needs of mortgage lenders, servicers and related real estate services companies throughout the U.S. The company was the first licensed, independent AMC following the financial crisis and its commitment to maintaining the highest standards of compliance, service and appraiser quality has enabled it to become the preferred partner for more than 20,000 loan officers, 400 different lending institutions and 7,500 of the most skilled independent appraisers throughout the United States. For more information, please visit www.nationwideamc.com.
About Corridor Capital
Corridor Capital, LLC is a Los Angeles based private equity investment firm that provides capital, operational support and strategic guidance to lower middle-market specialty manufacturing, business services and value- added distribution companies in North America. Corridor manages committed funds on behalf of a diverse investor base, many of whom bring a deep understanding of and valuable relationships in the industries in which it invests. Corridor seeks to leverage its dedicated, experienced team of operating professionals and extensive network of executives, advisors and investors to actively engage with and support its management partners to create sustainable and scalable infrastructure and to grow its portfolio companies organically and through acquisition.
For additional information on this release, please contact Craig Enenstein at (310) 442-7001 or via email at craig@corridorcap.com.